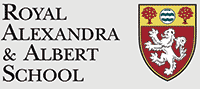 OPEN DAY REGISTRATION
Please complete the online registration form if you would like to attend one of our Open Mornings. We ask you to register so we can make arrangements to accommodate all our visitors.
You can register up to the day before the event. Don't worry if you are too late to register, you will still be able to attend and can register on arrival.
During your visit you will have the opportunity to have a tour of the school which will take around 30-40 minutes, and hear a speech by the Headmaster. The Headmaster will be giving speeches at 9am, 9.30am, 10am and 10.30am. The last tours will take place at 10.30am so if you want a tour and would like to hear the Headmaster's speech, you should arrive by 10am.